Milo & Olive

Monday Lunch Pick: Milo & Olive
Try one of their amazing wood fired pizzas. 

Milo & Olive in their own words: The kitchen at Milo & Olive takes its love of local ingredients and rustic Italian cooking to the pizzeria menu. Using a dough crafted by Zoe, they make 8-10 different daily pizza offerings, focused on quality ingredients like locally made mozzarella, farmers market produce and sustainable meats. The menu also features ingredient driven small plates and salads to compliment the pizzas.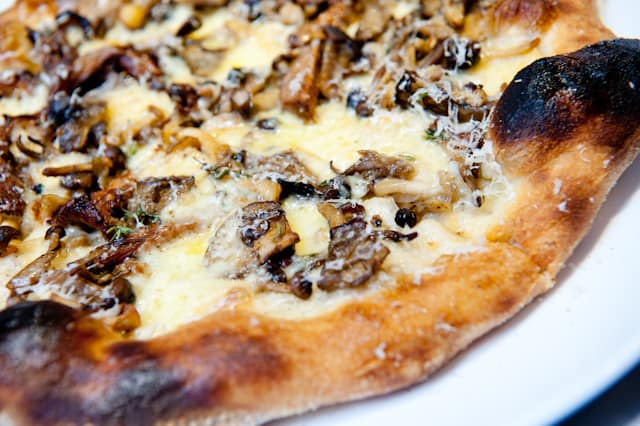 The wine and beer list at Milo and Olive is focused on small production bottlings made by winemakers and brewers who we love and trust. The list changes regularly and is focused on food friendly wines with enough character to properly complement the menu. We are proud at Milo and Olive to have an open kitchen because we love the way it welcomes our guests into our restaurant. We'd always dreamed of a place where people can come in the morning and eat a pastry and drink great coffee while reading the paper and watching the kitchen staff roast their vegetables, braise their meats and prepare for the days service.